It's Day 319 of "365 Things to do in Cincinnati" and today we're featuring a review of The Lucky Dog Grille.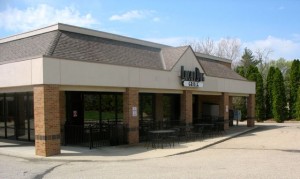 We stopped in at the Lucky Dog Grille on Sunday morning before we headed over to Kite Fest at VOA Park.  It's conveniently located in a shopping center at the corner of Reading Road and Tylersville Road, directly across from the WLW tower.  We arrived quite early (they had just opened) so don't be appalled by the emptiness… it was EARLY for lunch.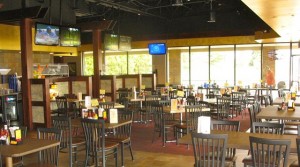 The Lucky Dog has a lot of indoor dining space.  Above you'll see their large dining area.  There's a smaller room off to the top left too.  And straight out the doors in the upper right of the pic you'll find a nice outdoor patio where ….. you can dine with your own lucky dog.  Yep, they allow you to bring your pooch to enjoy lunch or dinner with you on the patio.  Even the doggies get a menu…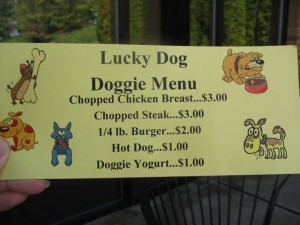 Back inside they have more seating at the bar…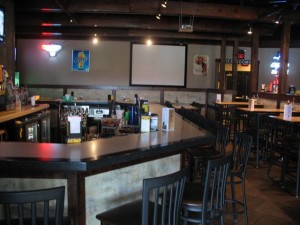 They also have a nice game area complete with a pool table, air hockey and other games.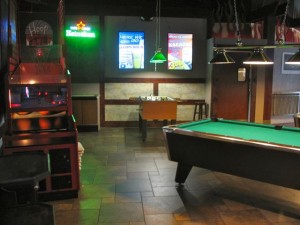 We really enjoyed our lunch and had EXCELLENT service.  I had the Philly Steak sandwich (comes with one side) and the hubby had their Spicy Greek Burger with onion petals.  Both plates came very quickly and were piping hot.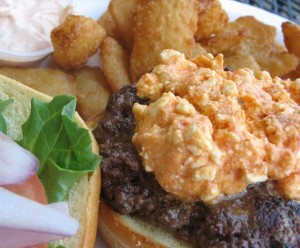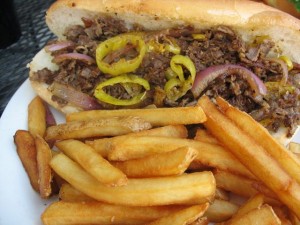 It's a great place to go with the family, pups included!  Kids eat free on Tuesdays!
Lucky Dog Grille is located at 729 Reading Road in West Chester
Connect with Lucky Dog Grille on Facebook