Today is Day 148 of "365 Things to do in Cincinnati"  and we headed downtown to sample some oysters at the Guinness Oyster Festival.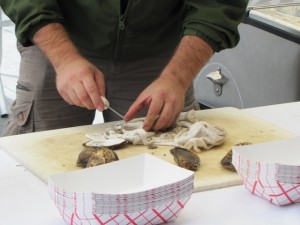 Located right on Fountain Square, the Guinness Oyster Festival features live Celtic music all day, great oyster inspired dishes from local restaurants, as well as some great beer and drinks.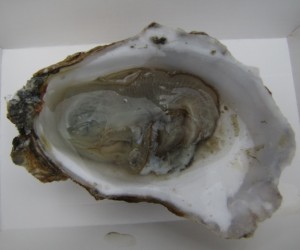 We arrived just as the Festival was getting started.  Three restaurants had set up shop and were getting ready for what promises to be a huge crowd today.  With lots of Labor Day festivities, downtown is really hoppin' today.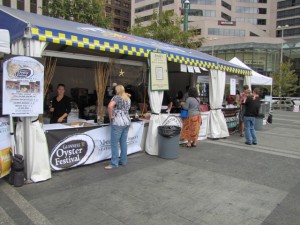 Choose from lots of dishes,  most of them containing oysters.  They have lots of traditional oyster options as well as a few different oyster chowders to choose from – which sounded really good on a day like today.  Hello fall!  They do offer a few non-oyster selections for folks that don't partake… like this Toffee Cheesecake from Washington Platform.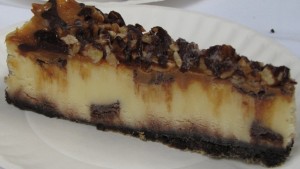 We had two things – a Long Island, NY Blue Point Oyster from McCormick's (as seen a few pictures up) and an oyster shooter from Washington Platform.  Arnold's is the third restaurant that's represented here – right in the middle.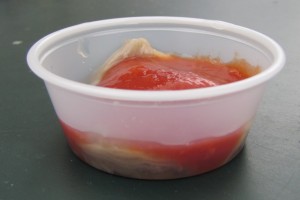 They have live Celtic bands on the stage all day.  They will actually have six different bands up there before the day is over.  And from 4:30-5pm they will actually have an oyster eating contest!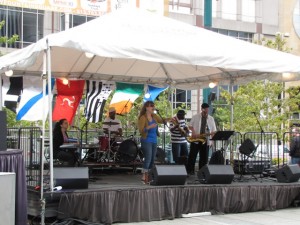 So if you're looking for something to do to kick off a long weekend, head on downtown to enjoy some great oysters, good music and lots of good drinks.
Guinness Oyster Festival is on Fountain Square today (Sat., Sept. 4,2010); noon-11pm